New
BATUSHKA - "Carju Niebiesnyj" CD
Availability: Available
Shipping time: 24 hours
The cost of shipping: from 6 EUR Available delivery forms for viewing the product:Curier Service - 7 EURInPost Paczkomaty - 6 EUR
In stock: 15 pcs.
Condition of the product: New
Weight: 0,15 KG
Product description
Product reviews (0)
BATUSHKA - "Carju Niebiesnyj" CD
Label: Witching Hour Productions
Format: CD (jewel case)

NEW! six-track, almost thirty-minute long MLP

Six new hymns tense together into one long story

CD JEWELCASE + 8 PAGES BOOKLET 

Tracklist:
1. ПИСЬМО I / PISMO I
2. ПИСЬМО II / PISMO II
3. ПИСЬМО III / PISMO III
4. ПИСЬМО IV / PISMO IV
5. ПИСЬМО V / PISMO V
6. ПИСЬМО VI / PISMO VI
Lack of reviews for this product. Be the first to write a review.
Only registered customers can write reviews for products. If you have an account with us please log in to it, if you do not create a free account and write a review.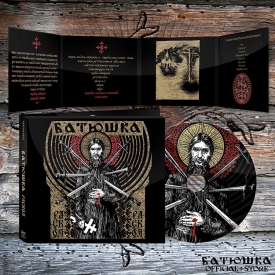 Other products in category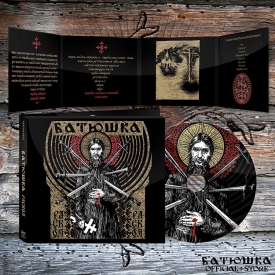 Use of this website signifies your agreement to the use of cookies. More information can be found in our Cookies Policy.
Do not show this message again